Cătălin Copăescu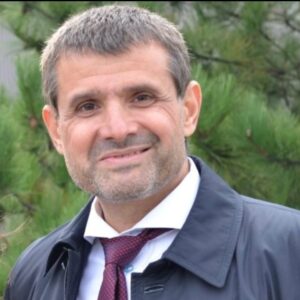 Pioneer of laparoscopic bariatric surgery in Romania, Prof. Dr. Cătălin Copăescu founded the first complete center dedicated to bariatrics, Ponderas Academic Hospital, where he is currently the Head of the Surgery Department and Director of the Bariatric Center of Excellence.
Prof. Dr. Cătălin Copăescu has one of the most impressive professional experiences, being Surgeon of Excellence in a diversity of fields, including metabolic and bariatric surgery, colorectal surgery and hernia surgery, having double certification, European and American.
Along the revolutionary path of his career, Prof. Dr. Copăescu has also been dedicated to the medical education, training doctors in the country and abroad in laparoscopy techniques, at the Surgical Training Institute, within Ponderas Academic Hospital. Besides professionalism, he has always instilled in his students the fondest wish to develop their education, to embrace the new and to bring it to the benefit of the people.
This is how a start gives shape to a continuation in medicine: through helping the patients and through teaching future generations of doctors to dare accept the challenge of permanent dynamics and renewal.