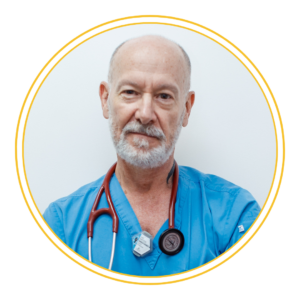 Professor Gary Hartstein is an anaesthesiologist and emergency physician with a passion for motorsport and combat sports. He is the former FIA Formula One Medical Delegate, Formula One Medical Rescue Coordinator and member of the FIA Institute Medical Faculty Steering Group. 
His career in motorsport began at Circuit de Spa-Francorchamps, the renowned Belgian track, where he was a part of the local medical team attending races. Afterwards, he began working alongside Sid Watkins, who became his friend and mentor. For the next seven years, Hartstein and Watkins rode together in the medical car at most races.
Hartstein was also the chair of the FIA Institute's Medical Training Working Group, which aims to standardize training and practices of motorsport doctors, based on the most up-to-date trauma training techniques. He was also behind the creation of the FIA Institute Faculty, which seeks to consolidate the expertise of motorsport doctors and medical staff around the world, on the model of professional associations. 
After retiring from Formula One, he went on to work as a Professor of Anaesthesiology and Emergency Medicine at the University Hospital of Liège, Belgium. He currently serves as the Chief Medical Officer of ViaMedica International Healthcare in Abu Dhabi.