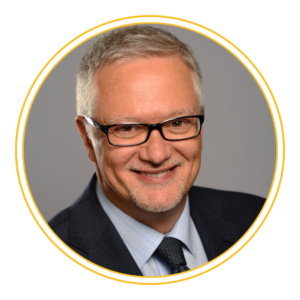 Héctor Bueno is passionately involved in the study of the heart. He is a clinical cardiologist and researcher working in the Critical Care Unit of the Cardiology Department, Hospital Universitario 12 de Octubre, Madrid, and a researcher at the Spanish National Cardiovascular Research Center. He obtained his PhD with Magna Cum Laude and extraordinary award for the best thesis of the year at Universidad Complutense de Madrid. 
Dr. Bueno is an Associate Professor of Medicine at Universidad Complutense de Madrid, Vice-President of the Spanish Society of Cardiology and a member of the European Society of Cardiology (ESC). His achievements do not end here, however. Héctor Bueno currently leads the Multidisciplinary Translational Cardiovascular Research Group at the Spanish National Centre for Cardiovascular Research in Madrid, and the Cardiovascular Research Area at the Hospital Universitario 12 de Octubre Research Institute. 
He has also (co)authored more than 400 publications and plays an important role as an advisor of the Spanish Ministry of Health, serving as Scientific Coordinator of the National Strategy on Cardiovascular Health, currently under development.