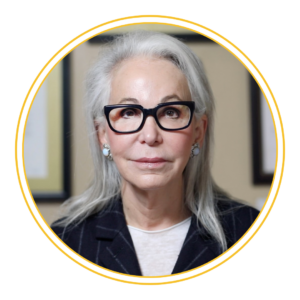 Nancy Ascher is a Professor of Surgery at the University of California, San Francisco (UCSF). She is the former President of The Transplantation Society and former Chair of Surgery at UCSF. She has served as a member of the Presidential Task Force on Organ Transplantation, the Surgeon General's Task Force on Increasing Donor Organs and the Secretary of Health and Human Services Advisory Committee on Open Transplantation. She was also invited to join the WHO Task Force on Donation and Transplantation of Human Organs and Tissues, which she joined as a member in 2018.
For her outstanding work, she was presented with the Holly Smith Award for Exceptional Service for 2020. Going above and beyond any expectations, Prof. Ascher was one of the two women in a generation of 220 students to pursue surgery and despite facing several challenges, she continued to pursue her passion and went on to become one of the most prolific and well-known figures in the field of transplant surgery.
If you want to see Prof. Ascher in action, you can check out Episode 3 of The Surgeon's Cut on Netflix.