Peter Doherty
Nobel Prize Laureate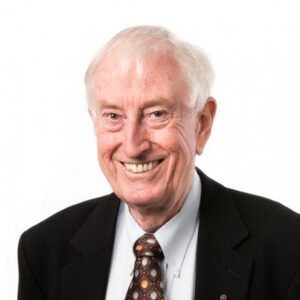 Peter Doherty was awarded the 1996 Nobel Prize in Physiology or Medicine. He is an australian immunologist, with a master's degree in veterinary science and a Ph.D. in Pathology from the University of Edinburgh. He currently splits his time between the University of Melbourne and St. Jude's, where he is the Michael F. Tamer Chair of Biomedical Research. He is also the namesake and Patron of the Peter Doherty Institute for Infection and Immunity at the University of Melbourne.
By studying mice, Peter Doherty and Rolf Zinkernagel proved in 1973 how the immune system recognizes virus-ridden cells.
"Their observations paved the way for the current understanding of how the immune system recognizes both microbial invaders and the body's own cells," said Anthony S. Fauci, upon the announcement that Doherty and Zinkernagel would share the Nobel. In recent years, Doherty's work has focused mainly on the T cell response to viral infection, with a particular emphasis on influenza.