Prof. Dr. Ruxandra Jurcuț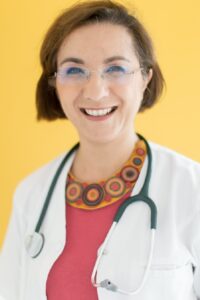 For more than 15 years, Dr. Jurcuț has been a member of the peer-review committee for 4 ISI indexed journals and associate editor of the Romanian Journal of Cardiology.
The doctor's scientific experience includes a considerable number of articles published in ISI and Medline indexed journals.
She is also a member of the European Society of Cardiology, her experience being reflected in numerous studies in areas of interest, such as inflammation in coronary atherosclerosis or new ultrasound techniques in assessing myocardial dysfunction.
Thus, by taking part in this conference, you can have the chance to discover the path of one of the valuable members of SOMS and the passion for which she was guided in this field, as well as fascinating information from the world of cardiology!